Product range
F. Emet Oy has worked with many interesting projects over the years. Our solutions have been delivered to customers within many different business areas. Most of the products we have developed have been very demanding and have presented us with many challenges. Due to our experienced and competent staff we have been able to achieve the goals and challenges set by us and our clients. In combining our staff with our wide range of machinery we have a very solid foundation on which to build long term commitments.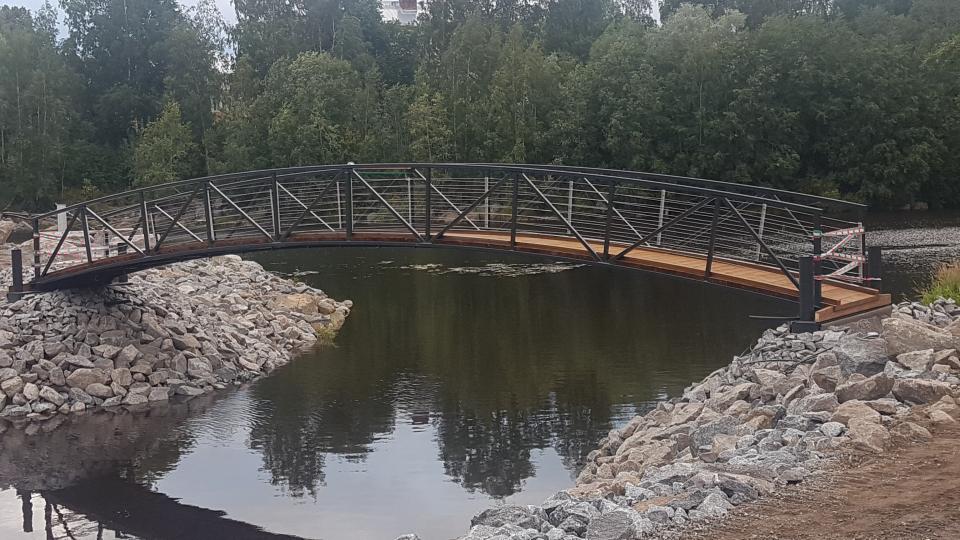 Planning collaboration
Our business concept is to be a responsive partner that solves our customers' challenges and problems, regardless of the degree of complexity and size.
Our daily operations are permeated by a combination of great wealth of ideas, practical experience, attention to detail and a customer-focused approach.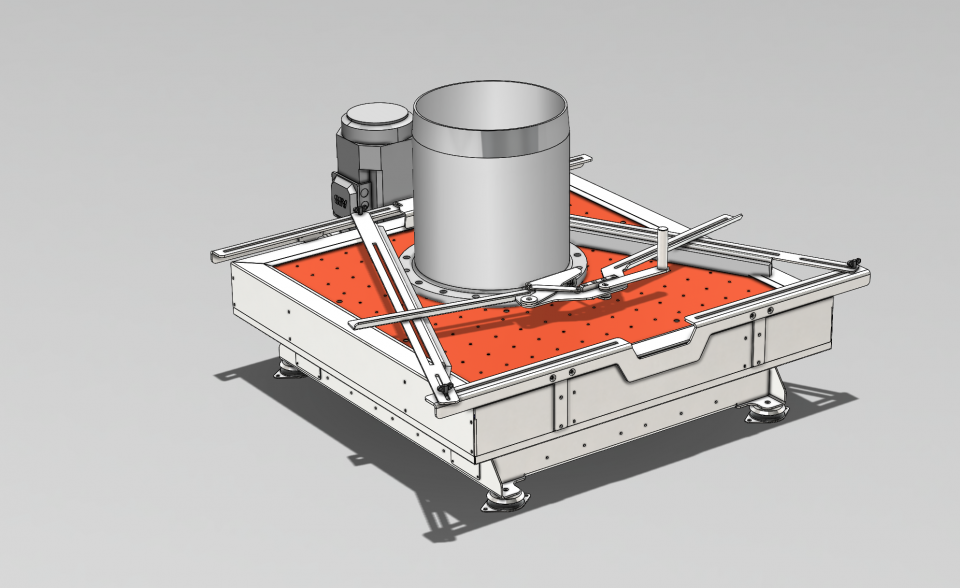 Machine construction
We design and manufacture customized machines and metal constructions. We do planning and strength calculations in 3D programs.
The picture shows a grinding machine that flattens fiberglass flanges up to 1.2m in diameter (the machine was made for NCE 2019)
Feel free to get in touch if you have a project idea we can help with.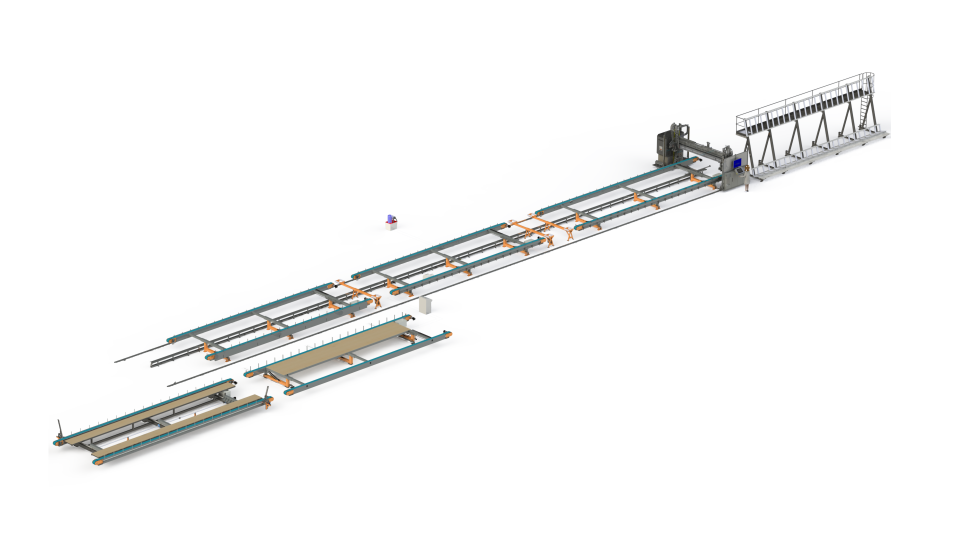 Element production lines
In collaboration with Penope Oy, we manufacture element production lines for the house and wood industry.
Sales in Sweden, Norway, Denmark and German-speaking countries:
Erik Nord: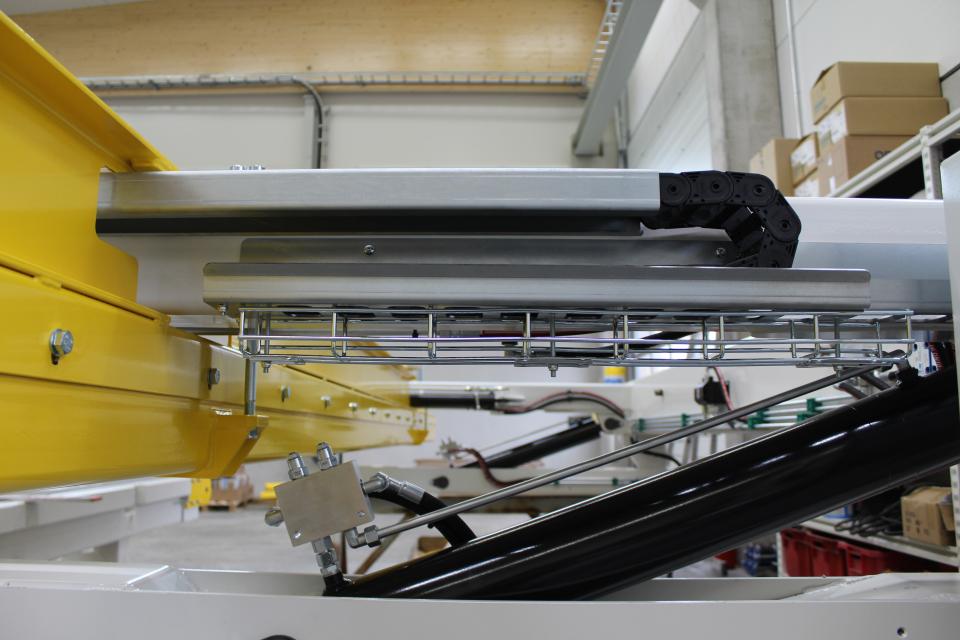 Machinery manufacturing
Thanks to our wide range of heavy machinery we can offer our customers complete solutions within machinery manufacturing. Contact us with your needs so we can discuss an effective solution to your problem!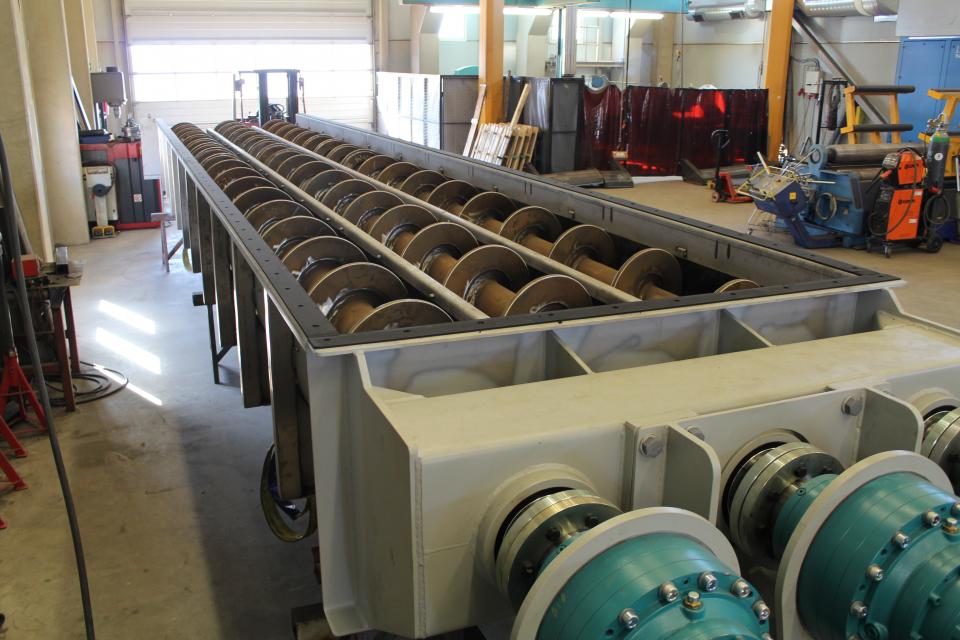 Environmental Technology
We have extensive experience of manufacturing waste management facilities, such as for Stormossen and Ekorosk among others.
The picture shows a screw conveyor with 3 screws, which is used for receiving biowaste. Made for Stormossen (2015).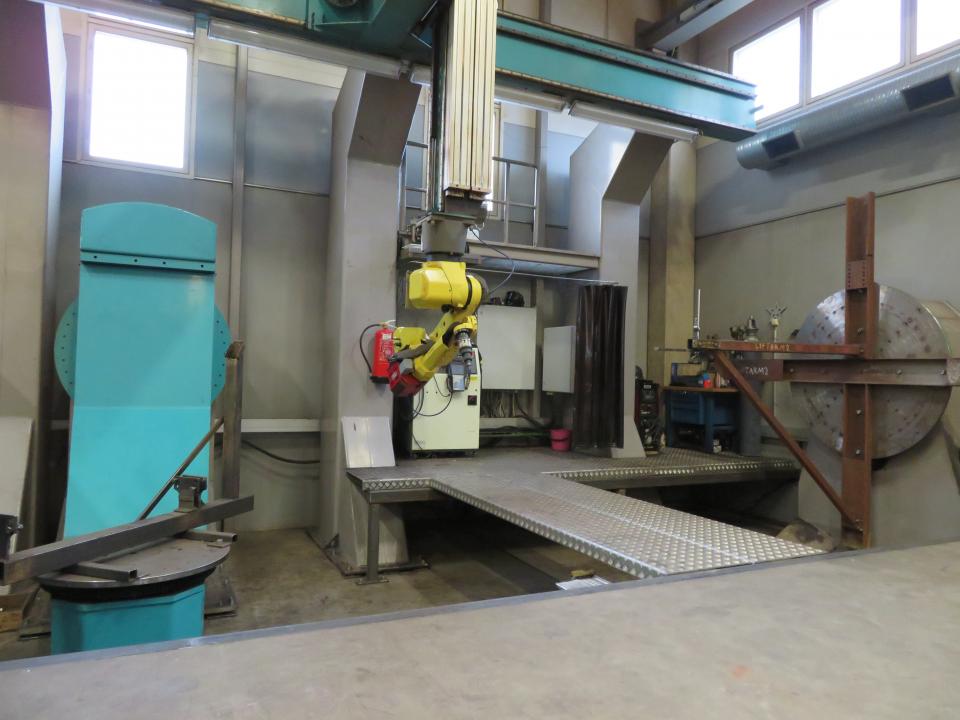 Robot welding
We perform welding work with our own welding robot. The welding station itself consists of a 6-axis robot that is mounted on 3 larger shafts so that we can weld large products.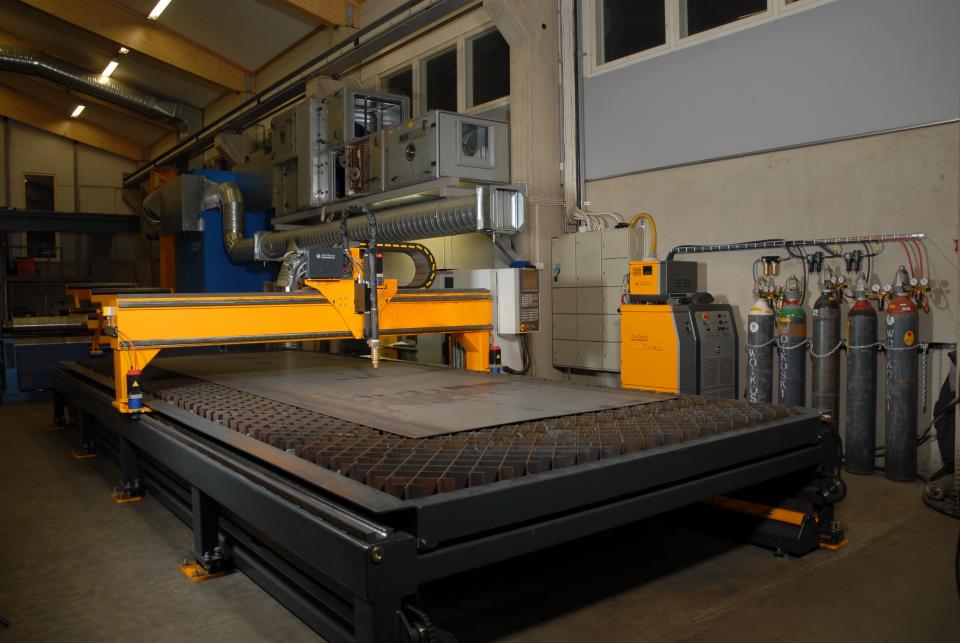 Plasma cutting
We have manufactured our own plasma cutter, and also sold some to other customers. We also offer cut sheets according to your wishes.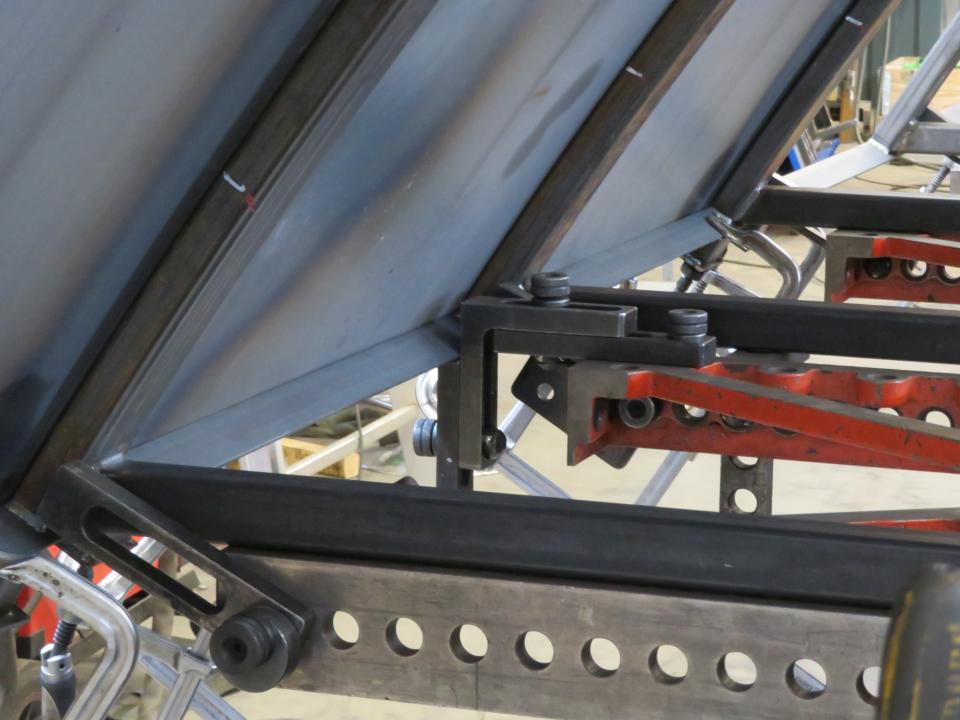 Subcontracting
We also perform subcontracting of welded and machined parts. Both large and small.
Thanks to the welding tables shown in the picture, we easily manufacture jigs for producing high quality products.